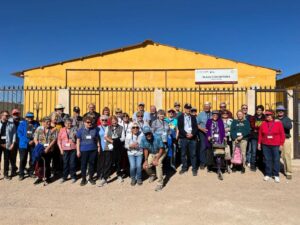 Agua Prieta, Mexico for the
Fuente de Vida, Agua Prieta
Vista's sister church Fuente de Vida (Fountain of Life) is located in Aqua Prieta, Mexico. This relationship between our churches has been ongoing for over twelve years. We assist this mission ministry in various ways with their economic advancement, with emphasis in three major categories Education, the Women's Co-op, and Café Colonia sales.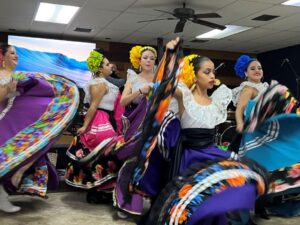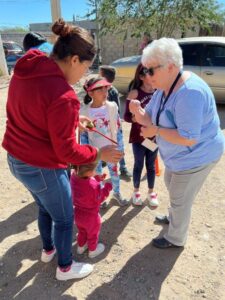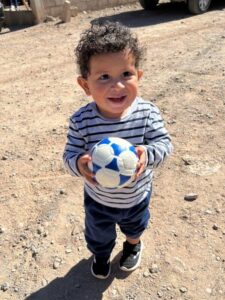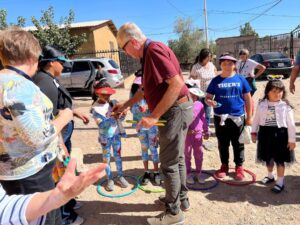 Education
Vista church annually sponsors over 100 children and youth with school supplies and tuition to attend public schools, including elementary through high school, and community colleges. At present we are also
sponsoring 10 students at the Methodist Seminary. Each fall we sponsor a Celebration of Learning Festival in Agua Prieta for the students and for those with a B or better average, awarding them
Certificates of Achievement for their success.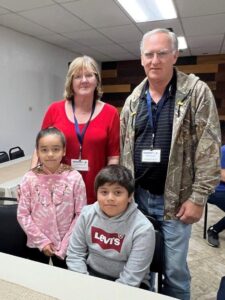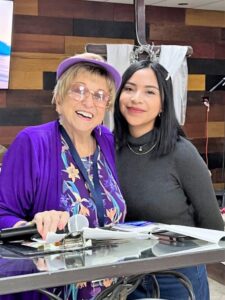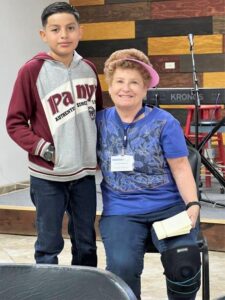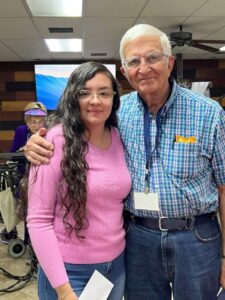 Economic Support
The ladies of Funte de Vida met at the church's community center to make items to sell for the economic support of their families. The emphasis of this program, is to create and teach self-supporting income projects. One of the projects is designing and making custom ordered piñatas. Another major project is the creation of notes and cards for all occasions, from donated recycled cards from our congregation. The handmade and decorated notes are then sold at various places including at Vista.